The Banner goes to Pitchfork Music Festival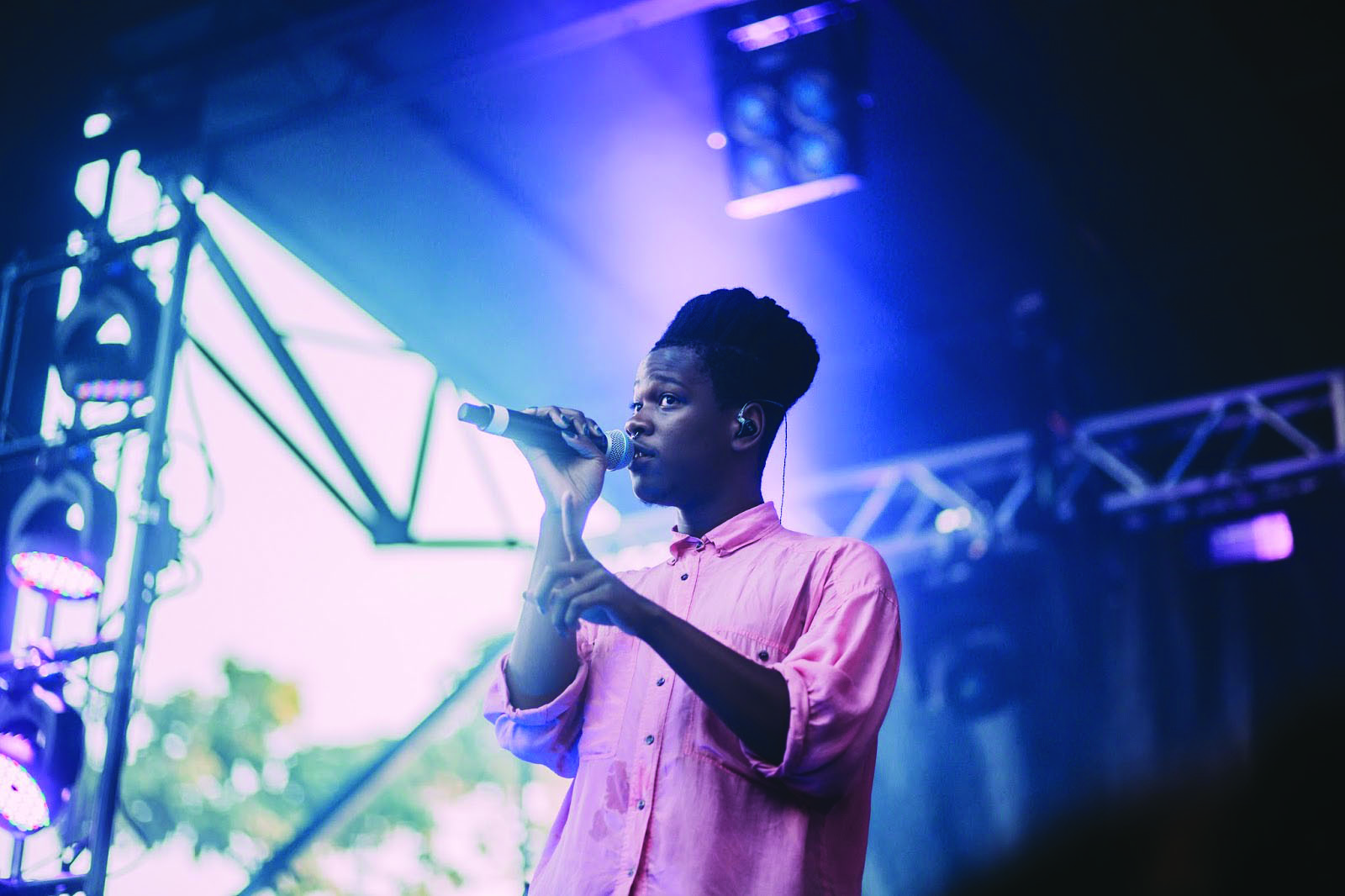 Photo by Makeda Sandford.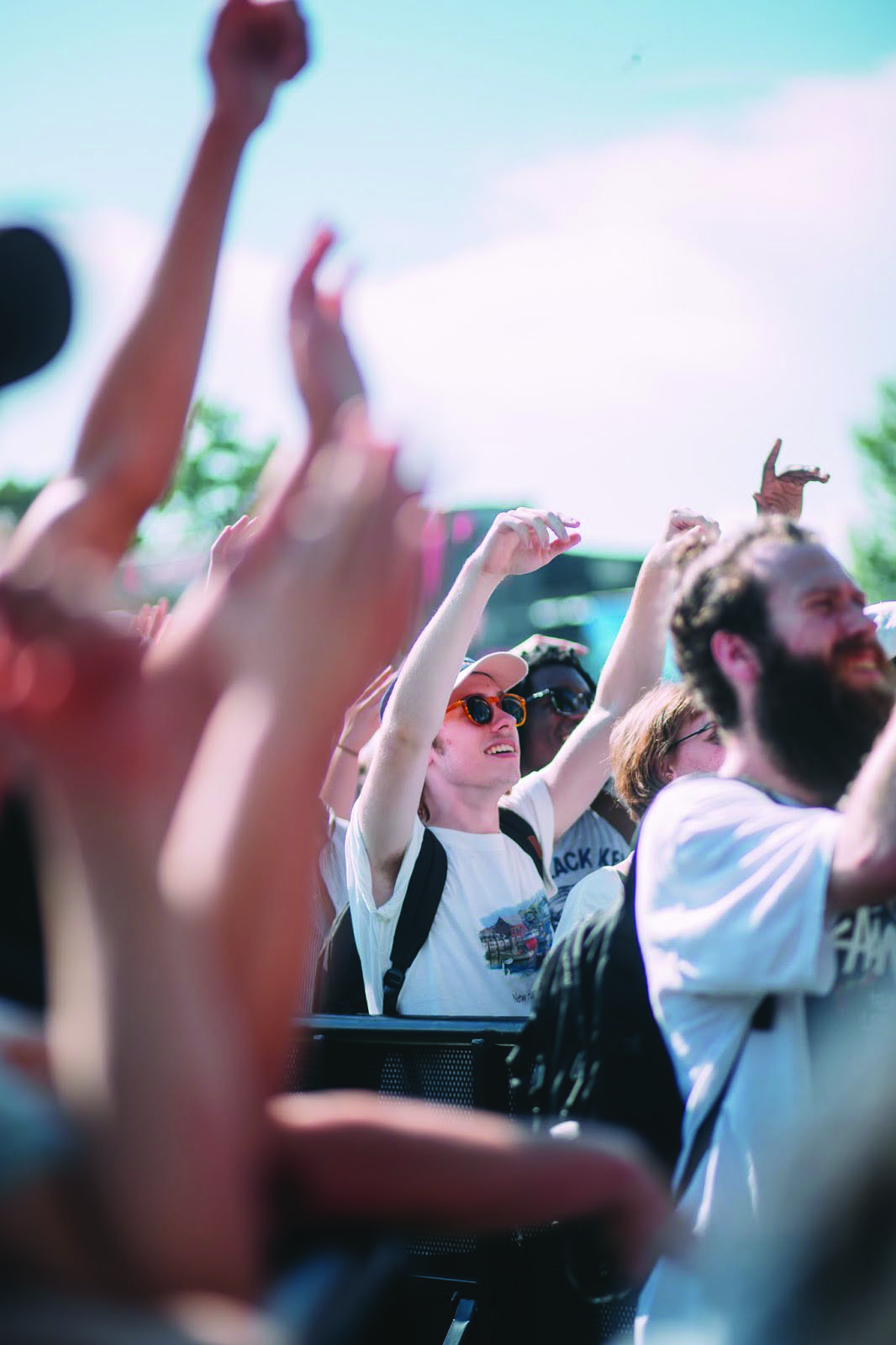 Photo by Makeda Sandford.
Photo by Makeda Sandford.
It began with a few hasty emails and a couple of hopeful wishes. Give and take a few days of despair, a few days of apathy and a few days of joy upon finally realizing we were on our way to the 2015 Pitchfork Music Festival in Chicago, and we had a solid plan for a brief but worthwhile adventure.
After receiving a photo pass for Pitchfork from a very generous PR company, it was agreed upon that Makeda Sandford would take the pass and snap the shots, while I would manage to scoop up a discounted ticket on (where else?) Craigslist. We then decided to take her car up on the winding, lonely drive through Tennessee, Kentucky, Indiana and finally, Chicago.
Aside from an absolutely terrifying situation staying in a Indianapolis motel which was undoubtedly the site of every conceivable crime, our drive to the city characterized by mobsters and deep-dish pizza had been relatively uneventful. By the time we got there, however, we were hungry and neurotic, in desperate need of showers and just a little bit more sleep. But that didn't matter. It was festival day.
Dropping off our possessions in Makeda's cousin's apartment in a ritzy area of the city, we drove across the city to Union Park, not knowing what to expect or what we were going to see.
After much frustration dealing with the brusque Chicago drivers, we came upon a crowd of people walking along a partition that looked like they could be going to a festival, but definitely not Pitchfork. I had imagined that the Pitchfork festival would attract the same type of fabulously-dressed, if not incredibly jaded, hipster that stalked their all-too-important website. But no. These were people with fanny packs, sloppy pastel tank tops that did not fit well, Bermuda shorts, rainbow umbrella hats and visors. Of course, the banner on the partition behind them read, "Pitchfork Music Festival 2015."
Incredulous, Makeda circled the perimeter of the park and we proceeded to gape at how incredibly normcore and boring the crowd looked. What was happening? Who were these people? What Wal-Mart had flooded and dropped them off to surge into this supposed hipster paradise? What were we in for?
Of course, this is all just unnecessary melodrama. The attendees of the festival, while deceptively average-looking at first, turned out to be a pleasant mix of all types of people in every age group. The young and old, the drunken frat brats and the wrinkled, joint-puffing hippies were all there. The strangest people I ended up seeing were two young hipsters carrying their nearly-naked baby near the beer booth.
Nevertheless, this welcoming atmosphere is something that we both thought was specific to the festival itself. I was expecting it to be a lot bigger as well, but instead, Union Park is a fairly small-sized park, next to an unassuming church and housing project.
It was easy to navigate from the green stage, which featured a lot of rappers, to the blue stage, which featured chilled-out, jazzier artists, to the red stage, which primarily featured international performers. The number of people packed into the park was significant, but there was still breathing space (which is not the case at other festivals, based on what I've heard). There were the merchants of food and band gear, including a man walking around with a box that had the words "free kittens" on the outside. It turned out, naturally, that there were no kittens inside the box, just info about his band. Clever.
The performances we saw on the first day were exceptionally good. This was my first "festival" festival (wannabe "hippie gatherings" in the woods of upstate New York do not count) and I wasn't sure if some of the artists were going to be enthusiastic and others listless, some angry and others jovial, etc.
Ilovemakonnen, the first act, was enthusiastic and spirited, as was most definitely the chain-smoking and very entertaining Mac DeMarco. There was the simply unforgettable Tobias Jesso Jr., who is like a modern-day incarnation of John Lennon, except he looks like, and probably is, a skateboarder. Jesso had brought a small symphony with him to Pitchfork, and was very upset when his set ended up getting cut short due to sound-system issues.
"This piano sounds like shit! It sounds like shit," Jesso shouted halfway through a song as he angrily pressed his fingers against the keys. "I mean, it sounds fucking rad! It's the best piano I've ever played!"
I think my favorite act of the day had to be the British synth-pop band Chvrches. Graced by the fiercely beautiful and talented Lauren Mayberry, Chvrches bewitched the crowd quickly and smoothly. It was also very funny when Mayberry freaked out at finding DeMarco's leftover cigarette butts.
"That's disgusting," Mayberry said. "Cigarettes are bad for you guys!"
Rounding out the evening was Wilco, a band that has gathered a large fan base based on their unique blending of rock, country and folk. It was almost a religious experience, as I was squished in between people who knew the words to every song and were singing them reverently. It was not, however, a bad experience. The music Wilco played was perfect as the sun went down, as it allowed all the stress and freneticism of the day to melt into the night.